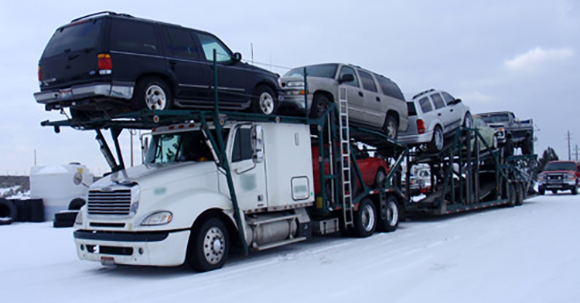 The car shipping industry is a continuous business where quality brokers send customers to dependable haulers who are on the road non-stop for most of the year. Usually carriers do not take bank holidays as 4th of July, Christmas and New Years are the exceptions. If you notice that two of those holidays are very close to one another; Christmas and New Years. Because of this, most carriers take extended time off to spend with their friends and family. This is where the car shipping industry dies on December 20, 2014.
Most Car Shipping Carriers Stop Every Year on December 20th
December 20th is usually the last day any carrier will schedule a pickup for any vehicle. The reason for this is obvious. They want to be home for Christmas. Nearly 90% of the industry will stop on this day, and it doesn't fully resume until after the New Year. People just like you want to spend time with loved ones for the holidays and so do people within this industry as they have friends and families, too. They would like to spend time with family and friends because they usually do not see their family very often because they are out on the roads hauling vehicles.
What Should I, the Customer, Do?
If you are a customer, and it's coming close to the December 20th deadline, and your current broker has yet to find a carrier for your vehicle please call us right away!
We'll have you well taken care of because if it's not picked up by December 20th, it most likely will not until after the New Year 2015.
How CSC Can Help!
Keeping the customer educated and informed is only part of CSC's job. We want to make sure you have the best car shipping experience every time you choose our company. Small bits of information, such as this article, helps a customer in choosing the right company for their car shipping needs. It is just that little extra that sets us apart from our competition and why we are one of the best car shipping companies in the United States. Give us a call for your free quote at (866)744-2540.