The car shipping industry is a system of brokers and carriers. Brokers work nationwide to establish transport through a network of carriers that perform the physical shipment of vehicles. Carriers tend to be owner-operator businesses. They also tend to run particular routes in the region of the country near where the owner-operator resides.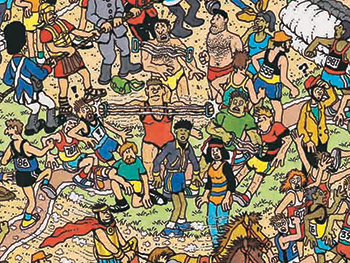 Because carriers are typically limited in scope and because the carrier aspect of the market is so fragmented, brokers help to ensure credibility for consumers. Brokers, however, like carriers, don't always perform their jobs sufficiently, failing to establish legitimate car transport service for the customer in a timely manner. If that is the case, consumers are able to get their transport fee refunded. However, it's necessary to verify that the scenario warrants a return of money.
Payment retraction: three scenarios
If you feel that your broker has failed to find you a truck driver within a reasonable timeframe, here are the three possible scenarios and what they entail for return of payment:
Signed contract & driver determined – If you signed a contract with a broker and a driver is already in place, you should NOT CANCEL transport with the long-distance car shipping firm. In this scenario, brokers are unlikely to return payment and are not legally obligated to do so: they have completed the service they were hired to perform.
Signed contract & driver undetermined – If you signed a contract but the company has not yet found a driver, you will be able to retract the payment because the service (placement with a driver) was never performed. It is SAFE TO CANCEL. It may take some time to get your money back, depending on the level of customer service offered by the broker, but it is legally yours.
No signed contract – Regardless whether or not a driver has been determined, if you have not yet signed a contract with the broker that provided your quote on state-to-state car transport, it is SAFE TO CANCEL. You can retract your payment and get the money back almost immediately.
Clearly you want to be careful about signing a contract with a company that you haven't carefully checked for credibility and customer satisfaction. To research a broker, before filling out any forms or agreeing to any "terms and conditions," do the following:
Find the broker's page on Transport Reviews
Look over reviews on their Google+ Brand Page
Check their Better Business Bureau entry.
At CSC, we are happy to provide tips on how to conduct car transport to your satisfaction. We are forthright with our knowledge because we always conduct business in a clear, sound, and ethical manner. Find us on the above external sites, and see for yourself.