In October 2014, the sale of crude oil, used to make gasoline, kept heading south. The prices at the pump have been the lowest Americans have seen in quite some time. This must be keeping people happy as they are spending less filling up their vehicles. One thing that people may not be thinking about is the length of time these prices will stay. The phone has been ringing off the hook lately as we've been shipping way more trucks and SUVs because consumers have been purchasing more of these types of vehicles. It seems to be a trickle effect when gas prices are low. Strangely people go out and buy the larger and less fuel efficient vehicles.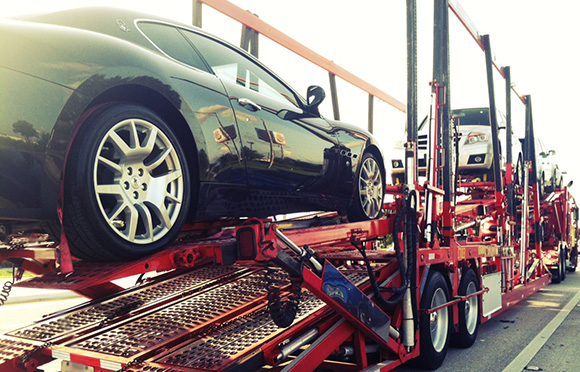 Size Does Matter
As a matter of fact, the sale of trucks and SUV's soared to new heights to go along with the lower gas prices as this trend will continue to happen for many reasons. Furthermore, automakers love the extra profits from the sale of these vehicle types, but also struggle to sell the hybrids and more fuel efficient vehicles. As Americans we like things bigger, badder and better. Our nation is simply hardwired to like cooler things. So when gas prices are low we, as Americans, go out and buy the bigger trucks and SUV's for our family. They seem to be more appealing just as long as were saving money shipping those products to use.
How Low will They Go & for How Long?
Is it really the best option to buy that Ford F-150 instead of a more efficient Ford Fusion or Ford Escape? Chances are the loan on the vehicle is for five or six years. Do we think the prices are going to stay this low for the next ½ decade? Perhaps they will, but realistically they will not. The best solution is to continue to purchase more fuel efficient vehicles and for automakers to continue to innovate and make more hybrid and electric vehicles. Those types of vehicles are the future and we need to start thinking about the future and making better decisions long term instead of short term.
The Impact on the Car Shipping Industry
In the car shipping industry, the carriers and brokers have to think both long and short term in order to keep customers happy. A reliable carrier will be in the know in regards to vehicle sales, relocations and even gas prices. These large 10-car haulers are not fuel efficient enough and automakers need to keep being innovative for ALL consumer vehicles. Low gas prices mean we save money now, but we need to look at the big picture and determine if this is going to be a good fit in the next few years.