Get A Free Car Shipping Quote In Seconds | Save Up To 30%
---
Car Shipping Quotes, Prices & Rates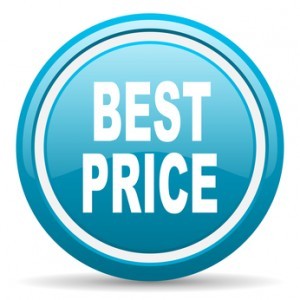 Car shipping quotes represent one angle with which to view vehicle carriers that offer the best car delivery services. However, they aren't everything.

Clearly we want more out of a business than just a cheap car shipping service. When we think about the value we are getting in a product or service, we are really carefully evaluating the relationship between the quality we perceive it to have and the money it will cost us.
Example: When a consumer or business person looks at car shipping rates, they also want to consider their car shipping reviews so they don't underpay and get frustrated with terrible service.
Nonetheless, price is often the first thing that comes to mind when we make a buying decision. Although it isn't everything, the direct cost is a quick and simple filter to pare down a large array of options.
Example: When a person checks car shipping quotes and rates , they may gravitate toward lower costs, but it's only safe to choose a bargain carrier when you know a broker has verified that it is licensed, bonded, insured, and compliant – as with any carrier accessed through the rate calculator at page left.
Car Shipping Prices: Multiple Factors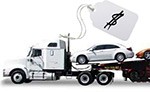 Car transport prices designate the amount of money changing hands, and they vary based on a number of factors. The most immediately apparent one is mileage: the average price to ship a car is more if you want to get it from Florida to California than if you want to get it from Florida to Texas.
Another factor is time-of-year. The season of the year will influence auto shipping prices, especially to and from major markets such as Florida and California.
A third factor is the type of vehicle that you want to ship.
Finally, vehicle transport prices are influenced by the number of other vehicles being sent on a particular route. Based on demand, your price will rise or fall; but you can protect yourself from price gouging by reviewing more than one quote.
Car Shipping Rates: Fair-Market Competition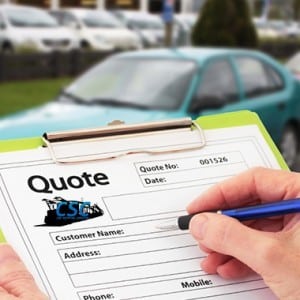 People often look for car transport rates without considering the fact that fair-market competition is essentially built into their request. However, when we look for vehicle shipping rates, we can optimize competition and get the best possible price through dependable and forthright brokers.
We provide 3 to 5 auto transport rates from independent carriers and other brokers. The owner of the vehicle is able to look at the car and truck shipping rates, depending what automobile model is being sent. The cost of shipping a car is dependent on a spectrum of factors, such as exact route, make and model (taking weight and dimensions into effect), and type of shipping requested
A broker uses an online car shipping rates calculator to provide this information to its customers, but there are other ways of providing a quote as well.
Car Shipping Quotes: Get Them Now, Instantly!
You can request free car shipping quotes from a broker by doing one of the following:
Put the required specifications into our online car shipping price generator. Once you complete the instant quoting information, from 3 to 5 dedicated car transport quote specialists will contact you ASAP with your rate, discuss all the details of your shipment, and answer any questions.
When shipping a car, quote requests can alternately be made via email. Simply send your information to the address indicated by the broker for a car shipping estimate.
Finally, you can call us directly and provide your information that way, in turn receiving automobile transport quotes that reflect your specific situation.
To happily ship a car, quote requests for shipment throughout the USA can be made to transparent, top-rated brokers, avoiding the possibility of hidden fees. Discover why uShip costs you more to ship a car by reading our uShip reviews. If you want transparency, you want CSC. Questions? Call us today at 866.744.2540.
Car Shipping Reviews
Direct Links To Each Reviews Page Listed Below
Facebook Reviews: 5 Star Rating
BBB: A+ Rated & Accredited Business
TrustPilot Reviews: 5 Star Rating