Best, Most Reliable Car Shipping Services | Car Delivery Service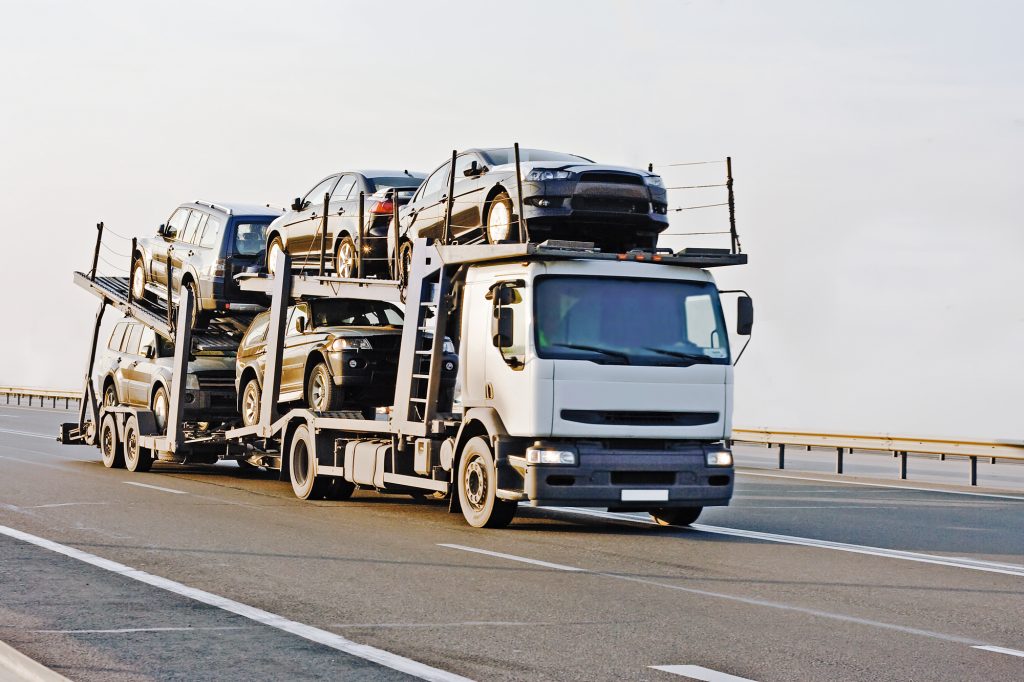 There were over 17 million cars sold in 2017. Virtually all of those cars had to get shipped on a truck out to their respective lots or private owners. If you purchase a car online or plan on moving across the country, you'll need to ship your car.
Driving to your car and picking it up isn't the best option, even if it seems the cheapest. There are a lot of unknown variables that can muck-up your plans on driving your new ride back home. Hidden costs of fluctuating gas, rest stops, hotels, and the possibility of getting a flat add up.
You're much better off putting your new car into the hands of an experienced car shipping company. Don't let the initial sticker shock deter you from finding the best car shipping service. Use our guide to help you prepare, coordinate, and guarantee the arrival of your new vehicle.
What Goes Into the Cost to Ship A Car?
There are a number of factors that influence the cost to ship a car. It's important to do these calculations before you start talking to shipping companies. This will give you a realistic budget and how it compares to personally transporting your own car.
This will seem like the most obvious measurement of shipping cost, but it's actually tricky. Rather than simply measuring the distance from point A to B, the distance can vary based on roads available. Detours happen and not all roads are ideal for transporting precious cargo.
Knowing how to transport vehicles is more than just following the GPS map.
The size, weight, and type of car will also impact your costs. Heavier and more expensive cars will cost more to ship. Luxury or exotic cars also demand a higher price than standard sedans.
The best car shipping companies will come with standard coverage of at least $500,000-$1,000,000 in coverage. Your own insurance coverage can also impact the final cost to ship. If your car gets damaged, you'll need to contact your insurance, the Department of Transportation, and the Better Business Bureau.
Make sure you have everything in writing.
Vehicle transportation services aren't just charging you extra for having a big car. Vehicle carriers are limited by a maximum load capacity of 80,000 lbs. This is why you will never see a trailer full of SUVs barreling down the road. Usually, it's a mix of small cars and trucks.
Longer luxury cars also make it difficult to transport full payloads. In some instances, longer cars take up space next to them. Drivers often make these judgment calls for economy customers: pick up the heavier/larger car or fit two smaller cars.
How you ship your car will also determine how much you will pay to get it to you. There are a few different ways vehicles get shipped, depending on the dealer.
Cars get shipped on a standard carrier, holding 5-9 cars. This is the most common way of transporting vehicles and the cheapest way to ship a car.
Your vehicle is open and exposed to the elements and may get dented or scratched. Although the front of the truck will catch most debris, the sides of the car could still catch stray pebbles.
Beware of companies that use wordplay when describing covered transport. Some will misrepresent their "enclosed service" below. These services may actually have covered shipping.
This means shipping your vehicle on an open car hauler with a canvas covering. The canvas is very lightweight and allows air to flow through. That means your vehicle is still exposed to potential rocks or debris.
This option is best for luxury or vintage cars that need protection from moisture or debris. If you can't afford a delay caused by scratched paint, you should get an enclosed carrier. Expect to pay roughly double the rates of open carriers.
Rather than transporting your car on a large truck, then pick it up at a nearby location, full-service delivery comes to your door. There is also a guaranteed delivery date that has the backing of a rebate for missing quotas.
Motorcycles can get shipped in all of the above methods. We recommend securing and shipping a motorcycle in enclosed carriers or full-service delivery. The amount of dirt and bugs that can get into your upholstery and compartments calls for a cover.
The cheapest available car shipping services will put your car on an open carrier at the back of the queue. This service doesn't come with a specific delivery window. If you've just bought a car and don't need it right away, economy-class is recommended.
You can save hundreds by just waiting an extra week or so to have your car delivered.
Finding the Best Car Shipping Service For You
Dependable car shipping services are out there, it's just a matter of researching. Filtering out all the mediocre and untrustworthy services is your first priority. Once you find that top-rated carrier, a lot of your concerns should be satisfied.
Break your search down to these qualities:
You should avoid dealing with new companies that haven't been in business longer than a few years. The only exception here is if the company has a ton of feedback already and a flawless customer history. Otherwise, stick to established companies that can hang their hat on decades of experiences.
Take your time to comb through all the customer reviews. Spending a few hours reading first-hand accounts could save you from a nightmare. You may get unlucky and wind up doing business with new management.
In the service industry, new management could mean cutting corners and a reduction in customer service.
When you call up any business, asking questions, how do they answer? Do they sound indifferent, confused, or rude? Do they put you on hold for just a simple inquiry?
Take note of the professionalism over the phone, because this could indicate sloppy service, distrust, or worse.
The last thing you should consider, if a smooth transaction is your goal, is cost. Now, we're not saying you shouldn't go out and find the best deal. We mean that you shouldn't prioritize prices over the above qualities.
Don't overlook any of the above in exchange for saving a couple hundred bucks.
Protecting Your Investment | Auto Transport Service
Before your car gets shipped out to you, go over and inspect it. If you're the one shipping it out, then it's on you to remove all valuables and prepare it for shipment. If you want to guarantee that your car will not reach you damaged on your watch, you have to protect yourself.
We've put together a handy checklist that the shipper can go over for the recipient.
Make sure the car is washed and waxed. Take pictures of every angle and at various distances. The better the surfaces of the car is documented, the less likely you'll ever have to foot the bill for road damage.
The interior doesn't need to get cleaned before shipping. Just make sure you document the front seats' condition. If someone wants to spill their Coke all over the floorboard, have them foot the bill and get a free detailing.
Before the car goes out, make sure it has been tested for any fluid leaks. Go the extra mile, if it's from a private owner. Have them run the car and sit overnight with a white sheet under the engine.
Fluid leaks can result in rejection from the car shipping company.
Your inspection should include repairs or removal of any loose parts. Check the car battery, the muffler, exhaust pipe, and any mounting racks. Inside the trunk, your spare tire, iron, and jack are fine.
If the car is a convertible, close the top down and make sure it is secure before shipping. High winds can warp and tear tops, especially over long distances.
This will only get in the way of transporting. The shipper isn't going to like having to hunt for the keys to turn off false alarms. You should probably consider removing the alarm for the trip.
If you're buying a used car, beware of worn treads. Worn out tires or tires with low air are vulnerable to damage from the vibration of shipping. The emergency brake must also be operational to avoid damage to your car.
Without working brakes, the transporter will not have a safe way to load the car onto the trailer. Make sure you have them tested before shipping.
Shipping your car across the country is not cheap; shipping a car that doesn't run can really limit your options. Many carriers don't offer shipping services to cars that can't start. If you can't get the car running before shipping, you can expect to pay hundreds in fees.
Finalizing Your Car Shipping Service
If you've followed the above checklist, your car should arrive without any problems. Don't assume anything, of course. Once your car arrives home, it's time to go over all the paperwork and to finish the inspection.
The first thing you should do upon arrival is look over every inch of the car. In fact, you're required to do so in order to sign the Bill of Landing. This signifies that you and the transporter have confirmed the condition of the vehicle upon arrival.
Any damage or cosmetic blemishes noted should get compared to your records. From there, you will have to file a claim with your auto shipper to proceed.
If you've just transported a vehicle across state lines, you should double-check your paperwork. First, you'll need to register it in your state as soon as possible. Some states require you to register your car within 30 days of receiving it. Florida only gives you a measly 10 days to become legal.
Don't get caught on the road driving a car that is still registered out of state. That's an expensive ticket that is 100% avoidable and cheap to take care of.
You're probably going to run into a number of transport companies that look identical, aside from cost. You'll wonder why one place can offer the same service for less, despite confirming the same route and trailer option. The answer could be in the type of car shipping company they are.
If you're dealing with a shipping broker, rates can fluctuate because they simplify the process for both the customer and carrier. Some brokers may have much lower quotes, but neglect to mention these are "economy" transports. As we mentioned before, economy class is last on the train and often leftover for later.
When comparing quotes, be sure to ask your shipping company what type of carrier they use. Ask what their highest-rated, fully-insured carrier will cost and the timeframe for arrival.
Get the Best Quotes & Reliable Car Shipping Service
Don't get cold feet over shipping your car over long distances. There are tens of thousands of vehicles transported on trucks every day. The rate of serious incident is extremely low. Car Shipping Carriers offers competitive pricing, thanks to our access to only the best carriers. Getting the best car shipping quotes is easier than ever.
We work to find you the most affordable, most convenient, and most trustworthy shippers. We provide three to five auto transport rates from independent carriers and other brokers. Your car won't get lost in the shuffle as it travels across borders.
When you choose a reliable car shipping company, you can expect both great coverage and great service. Contact us today for a custom quote on your vehicle.
Car Shipping Services | Our Reviews
Bolden Walters
16:10 02 Feb 15
Car Shipping Carriers did a phenomenal job with setting up the shipping of my Jeep. I called at 4:00pm on a Friday to have the car picked up that day after the dealer told me they would not be able to ship it until Monday. Nick was able to find someone to ship the car and have it to me the next day at 2:00pm. I was able to get my car two days sooner thanks to Car Shipping Carriers. Everything from setting up the shipping to receiving the vehicle went smoothly, and the entire shipping process was handled with great professionalism. Thank you!
Alyssa Myers
14:47 22 Jan 14
Great car shipping company. Professional, helpful and our car was delivered in a timely matter from Seattle to Virginia, despite the poor weather conditions along the way too! We were given great customer service and our brand new Fusion was picked up on time and delivered to our new home on time. We were very pleased with the service and would use them again in a heartbeat. Highly recommend this company.
Max Wielen
07:13 28 Jun 15
I had great experience about auto transported business with Car Shipping Carriers. I had an extraordinary car and my auto landed on time. I am fulfilled by my experience and will utilize again later on.
Fresh
06:36 02 Jul 18
This is my first time of using Car Shipping Carriers and I was not disappointed. My car was picked up on Sunday morning and delivered the next day! The driver was knowledgeable and efficient. No damage to the car at all. I think I've found a lasting relationship
Jade Anderson
12:19 23 Jun 18
The experience I had was great. They kept in contact with me consistently and we're very professional. The car came in good condition. It also came in a reasonable time. I would recommend Car Shipping Carriers to everyone.
syed hamza
17:00 29 Jun 18
They are mostly professional with quick response and perfect service. I want to recommend this company to my sister who is going to move soon. I was really satisfied with their price and perfect tracking and safe handling. I really appreciate you and your vendor,
Morena Motariello
07:47 27 Jun 18
Great customer service and fast shipping. They constantly updated me the status of my car and the when it will be shipped. Affordable price and smooth transaction, would definitely recommend to a friend!
Amelia jones
09:54 29 Jun 18
Hi people, service was the best. This is well appreciated and I am obliged to stay with you guys. Very professional manners, but at the same time friendly as well. For sure would be recommended to others.
Mark Potter Jr
18:04 12 Jul 18
I love great communication from companies and that's exactly what i got from Car Shipping Carriers. I could tell from the first call that they were honest and attempting to give me the best experience possible. I was alerted on a time frame of when the driver will pick up and drop off my car. They makes auto shipping a painless process!
Gelo Tabudlong
15:43 02 Jul 18
Fairly seamless. Friendly customer and responsive customer service representatives. Transparent business. Car arrived safe and sound. Will use them again! My experience with Car Shipping Carriers was great. They answered all my questions and responded loved all my requests regarding my purchase. All items ordered arrived in a timely fashion and as ordered. I will definitely do business with them again.
Kevin Thien
16:21 12 Jul 18
I purchased a car and looked at different options of getting it delivered to me. Car Shipping Carriers was one of the more competitive companies that I did my research on. Contact by phone and email was very organized, and the driver of the truck was professional and informative. The cost I paid for the distance traveled seemed reasonable, and Car Shipping Carriers met every deadline. Overall, the experience I had with this company was very positive.
Joshua J Stanley
17:24 04 Jul 18
Always professional with the best prices and reliability! No need to be concerned about delivery! I've used Car Shipping Carriers several times and Nick is always a man of his word. He delivers! Why go anywhere else? Stop the search you won't Be disappointed!
Next Reviews