Get A Free Enclosed Car Shipping Quote In Seconds | Save Up To 30%
---
Enclosed Car Shipping Company | Covered Auto Transportation Services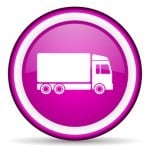 Enclosed car shipping and covered car transport are the best types of car shipping service for high-end, exotic, classic, and custom vehicles. Enclosed car carriers are hard-sided, while covered car carriers are soft-sided. Each of these types of enclosed car transport has strong attributes depending on your car shipping needs.
Enclosed Car Transport Carrier Types
Enclosed Car Shipping: Hard-Sided
Hard-sided enclosed car shipping is the true white-glove shipping solution. It uses 100% industrial-grade metal protection within completely sealed carriers. Enclosed car shipping is the most expensive way to transport a vehicle. However, for special vehicles, this kind of transport is worth the extra money. Hard-sided enclosed car transport is standardly recommended for those types of vehicles. Examples of luxury cars we ship in this manner include the world-renowned brands Ferrari, Tesla, Lamborghini, Maserati, and Mercedes-Benz.

Hard-sided enclosed car transporters serve as all-weather protection for your vehicle at all times. If the car is in showroom condition when loaded onto an enclosed vehicle transport carrier, it will be in showroom condition when delivered. As with soft-sided covered car transport carriers, hard-sided carriers are smaller than open ones, so the transit time for enclosed car transport is less than with open car transport.
Covered Car Shipping: Soft-Sided
Covered car transport, which offers soft-sided protection, represents the middle ground between open car transport and hard-sided enclosed vehicle transport. Soft-sided covered car transport carriers are covered with canvas to protect against harsh weather and roadway debris. As mentioned above, the carriers are smaller; so if you choose covered car transport, the time needed for transit is reduced.
Best Enclosed Car Transport Companies

Be aware that not all enclosed car transport companies are created equal, as indicated by 2013 report from Palm Beach County in Florida. You can protect yourself through a broker offering enclosed car transport companies that are highly rated and fully credentialed: licensed, bonded, insured, and DOT-compliant. Simply put, the best enclosed car transport companies care as much about the safe delivery of your car as you do.
If you have any questions, please contact us at 866-744-2540 during normal business hours. We would be more than happy to help you choose the best enclosed car shipping service for your vehicle.
---
Our Enclosed Car Shipping Reviews
Direct Links To Each Reviews Page Listed Below
Facebook Reviews: 5 Star Rating
BBB: A+ Rated & Accredited Business
TrustPilot Reviews: 5 Star Rating