Enclosed Car Shipping Company | Covered Auto Transportation Services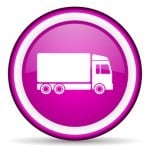 Enclosed car shipping and covered car transport are the best types of car shipping service for high-end, exotic, classic, and custom vehicles. Enclosed car carriers are hard-sided, while covered car carriers are soft-sided. Each of these types of enclosed car transport has strong attributes depending on your car shipping needs.
Enclosed Car Transport Carrier Types
Enclosed Car Shipping: Hard-Sided
Hard-sided enclosed car shipping is the true white-glove shipping solution. It uses 100% industrial-grade metal protection within completely sealed carriers. Enclosed car shipping is the most expensive way to transport a vehicle. However, for special vehicles, this kind of transport is worth the extra money. Hard-sided enclosed car transport is standardly recommended for those types of vehicles. Examples of luxury cars we ship in this manner include the world-renowned brands Ferrari, Tesla, Lamborghini, Maserati, and Mercedes-Benz.

Hard-sided enclosed car transporters serve as all-weather protection for your vehicle at all times. If the car is in showroom condition when loaded onto an enclosed car shipping carrier, it will be in showroom condition when delivered. As with soft-sided covered car transport carriers, hard-sided carriers are smaller than open ones, so the transit time for enclosed car transport is less than with open car transport.
Covered Car Shipping: Soft-Sided
Covered car transport, which offers soft-sided protection, represents the middle ground between open car transport and hard-sided enclosed vehicle transport. Soft-sided covered car transport carriers are covered with canvas to protect against harsh weather and roadway debris. As mentioned above, the carriers are smaller; so if you choose covered car transport, the time needed for transit is reduced.
Best Enclosed Car Transport Companies

Be aware that not all enclosed car transport companies are created equal, as indicated by 2013 report from Palm Beach County in Florida. You can protect yourself through a broker offering enclosed car transport companies that are highly rated and fully credentialed: licensed, bonded, insured, and DOT-compliant. Simply put, the best enclosed car transport companies care as much about the safe delivery of your car as you do.
If you have any questions, please contact us at 866-744-2540 during normal business hours. We would be more than happy to help you choose the best enclosed car shipping service for your vehicle.
Our Enclosed Car Shipping Reviews
Bolden Walters
16:10 02 Feb 15
Car Shipping Carriers did a phenomenal job with setting up the shipping of my Jeep. I called at 4:00pm on a Friday to have the car picked up that day after the dealer told me they would not be able to ship it until Monday. Nick was able to find someone to ship the car and have it to me the next day at 2:00pm. I was able to get my car two days sooner thanks to Car Shipping Carriers. Everything from setting up the shipping to receiving the vehicle went smoothly, and the entire shipping process was handled with great professionalism. Thank you!
Alyssa Myers
14:47 22 Jan 14
Great car shipping company. Professional, helpful and our car was delivered in a timely matter from Seattle to Virginia, despite the poor weather conditions along the way too! We were given great customer service and our brand new Fusion was picked up on time and delivered to our new home on time. We were very pleased with the service and would use them again in a heartbeat. Highly recommend this company.
Max Wielen
07:13 28 Jun 15
I had great experience about auto transported business with Car Shipping Carriers. I had an extraordinary car and my auto landed on time. I am fulfilled by my experience and will utilize again later on.
Fresh
06:36 02 Jul 18
This is my first time of using Car Shipping Carriers and I was not disappointed. My car was picked up on Sunday morning and delivered the next day! The driver was knowledgeable and efficient. No damage to the car at all. I think I've found a lasting relationship
Jade Anderson
12:19 23 Jun 18
The experience I had was great. They kept in contact with me consistently and we're very professional. The car came in good condition. It also came in a reasonable time. I would recommend Car Shipping Carriers to everyone.
syed hamza
17:00 29 Jun 18
They are mostly professional with quick response and perfect service. I want to recommend this company to my sister who is going to move soon. I was really satisfied with their price and perfect tracking and safe handling. I really appreciate you and your vendor,
Morena Motariello
07:47 27 Jun 18
Great customer service and fast shipping. They constantly updated me the status of my car and the when it will be shipped. Affordable price and smooth transaction, would definitely recommend to a friend!
Amelia jones
09:54 29 Jun 18
Hi people, service was the best. This is well appreciated and I am obliged to stay with you guys. Very professional manners, but at the same time friendly as well. For sure would be recommended to others.
Mark Potter Jr
18:04 12 Jul 18
I love great communication from companies and that's exactly what i got from Car Shipping Carriers. I could tell from the first call that they were honest and attempting to give me the best experience possible. I was alerted on a time frame of when the driver will pick up and drop off my car. They makes auto shipping a painless process!
Gelo Tabudlong
15:43 02 Jul 18
Fairly seamless. Friendly customer and responsive customer service representatives. Transparent business. Car arrived safe and sound. Will use them again! My experience with Car Shipping Carriers was great. They answered all my questions and responded loved all my requests regarding my purchase. All items ordered arrived in a timely fashion and as ordered. I will definitely do business with them again.
Kevin Thien
16:21 12 Jul 18
I purchased a car and looked at different options of getting it delivered to me. Car Shipping Carriers was one of the more competitive companies that I did my research on. Contact by phone and email was very organized, and the driver of the truck was professional and informative. The cost I paid for the distance traveled seemed reasonable, and Car Shipping Carriers met every deadline. Overall, the experience I had with this company was very positive.
Joshua J Stanley
17:24 04 Jul 18
Always professional with the best prices and reliability! No need to be concerned about delivery! I've used Car Shipping Carriers several times and Nick is always a man of his word. He delivers! Why go anywhere else? Stop the search you won't Be disappointed!
Next Reviews