---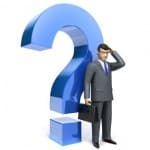 When our customers ask us how to ship a car, we offer thorough and transparent advice. In fact, rather than simply provide an overview; we want you to know how to choose a reputable car transport carrier, the most critical component when learning how to ship a car from state to state across the country. We also give you a sense of the quoting, ordering, and transport experience so that you have a firm understanding of how to ship cars before you go through the process.
How To Ship A Car From One State To Another State
As mentioned above, the first and most essential component when learning how to transport a car to another state is to pick out legitimate carriers. Credibility will be largely determined by the expertise of the car shipping broker you decide to use once you fully comprehend how to ship your car to another state. All carriers should be licensed, bonded, insured, and compliant with the FMCSA (Federal Motor Carrier Safety Administration), a branch of the DOT (Department of Transportation). In other words, part of figuring out how to ship a car from state to state involves working with an organization committed to safety and reliability.
How to Ship a Car Across the Country
Here is a step-by-step checklist so that you know how to ship a car across the country in terms of the quoting and ordering process.
Speak with the specialist and provide the details, such as pickup and delivery location, dates, and any additional vehicle information.
Jot down the car shipping quote, quote number, and a direct line for the specialist. Ask any remaining questions on how to ship your car across the country.
Place the order with your car shipping company. This requires exact addresses, contact names, and phone numbers. You also receive a contract with total payment, along with terms and conditions for the rate to ship your car. At this point, the items are just for your review.
The specialist starts working on your transport. If you want to determine how to ship cars across the country successfully, another fundamental element is keeping it simple. It is very important that you only work with one car shipping company. Each is a broker, so using more than one creates a bidding war on the national load board, raising your price.
Once a car hauler is established, we go over all the details with you, and you get another chance to get further answers on how to ship a car across the country. Once you agree to the terms and conditions, we send you the finalized contract. Initial payment is through PayPal, debit card, or credit card. Final payment is through cash or certified funds.
Delivery Of Your Vehicle
The above describes the preparatory steps, but of course understanding how to ship your car involves the transport itself:
The car shipper is in contact with you at least one hour prior to pickup. A vehicle inspection report is completed on the bill of laden. You get a copy. The vehicle is loaded onto the carrier.
The final step in this guide is, of course, delivery. The driver is in contact at least an hour prior to delivery. Once the vehicle is unloaded, another inspection is completed on the same bill of laden. At that point, final payment is due to the driver.
If you were wondering "how can i ship my car to another state?" you should now have a comprehensive grasp of each stage that you can print and follow along the way if you like. Along with the recommendations for credentials listed above, also be sure to check the ratings and car shipping reviews for the company you plan to choose. Get your quotes now by filling out the form or call 866.744.2540.