Door To Door Transport Services | Door To Door Car Shipping
Door To Door Shipping

The most widely used auto transport method is door-to-door transport. Just about every company that ships cars offers this service. It streamlines pickup and delivery for you at both ends of shipment. It is the most common and cheapest way to ship a car.
Door-to-Door Transport
1. Pickup/Delivery Day
Typically a reliable car hauler will call you two times each (four total), prior to pickup and prior to delivery. The calls are generally made the day that precedes arrival and then again an hour or two before arrival. These reminders allow for seamless communication and coordination between the car owner and the driver so that your time is not misused.
If you are unsure where the driver is and want an update, you can contact your broker, which serves as your main point of contact throughout.
2. Criteria for Door to Door Auto Transport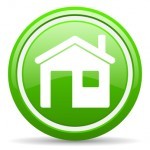 Door-to-door transport is available in almost all areas. However, certain locations make it unsafe for the car carrier to maneuver properly – often an issue in cities. It may also be impossible to pick up or deliver directly if the address is in a gated community; on a hillside or mountainous area; or surrounded by low-hanging trees.
Although the carrier may not be able to get all the way to your door in certain scenarios, you can coordinate a nearby location with the driver for safe loading or unloading.  This nearby location is usually a larger parking lot such as one you can find at any Wal-Mart, Home Depot, Church, etc..  This will make your door to door car shipping service safer for you, your vehicle and the transporter.
3. The Utmost Important, Bill of Lading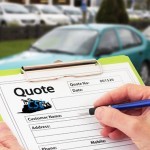 You want to have a trusted party at both the pickup point and the delivery point, each of whom will complete a vehicle inspection report with the driver. After you or your trusted party signs off that the inspection was completed and that the car has been loaded, they will be given a bill of lading.
The bill of lading is a very important document in the car transport for insurance purposes: it establishes the current condition of the car in the event of an accident. Refuse to have your car shipped if one is not provided. All reliable car shipping companies will provide a bill of lading. If not, you shouldn't trust them with your vehicle.
4. Special Cases | Door To Door Car Shipping
This service is used with all types of special and unique vehicles: luxury, ultra-luxury, classic, exotic, custom-built; and even racecars and supercars.
Additionally, door-to-door motorcycle shipping is available, through our brokers that specialize in motorcycle shipping.
5. Door To Door Shipping Quality Assurance
It is critical to read up on door-to-door auto shipping providers, confirming that they are as impressive on an everyday basis as their marketing claims. If you read door-to-door auto transport reviews from previous customers, you can feel confident knowing you have selected a broker and carrier with strong car shipping reviews.
Fill out our online form for instant rates on your particular car shipment route or call 866.744.2540 for more information.
Door To Door Car Shipping Reviews
Bolden Walters
16:10 02 Feb 15
Car Shipping Carriers did a phenomenal job with setting up the shipping of my Jeep. I called at 4:00pm on a Friday to have the car picked up that day after the dealer told me they would not be able to ship it until Monday. Nick was able to find someone to ship the car and have it to me the next day at 2:00pm. I was able to get my car two days sooner thanks to Car Shipping Carriers. Everything from setting up the shipping to receiving the vehicle went smoothly, and the entire shipping process was handled with great professionalism. Thank you!
Alyssa Myers
14:47 22 Jan 14
Great car shipping company. Professional, helpful and our car was delivered in a timely matter from Seattle to Virginia, despite the poor weather conditions along the way too! We were given great customer service and our brand new Fusion was picked up on time and delivered to our new home on time. We were very pleased with the service and would use them again in a heartbeat. Highly recommend this company.
Max Wielen
07:13 28 Jun 15
I had great experience about auto transported business with Car Shipping Carriers. I had an extraordinary car and my auto landed on time. I am fulfilled by my experience and will utilize again later on.
Fresh
06:36 02 Jul 18
This is my first time of using Car Shipping Carriers and I was not disappointed. My car was picked up on Sunday morning and delivered the next day! The driver was knowledgeable and efficient. No damage to the car at all. I think I've found a lasting relationship
Jade Anderson
12:19 23 Jun 18
The experience I had was great. They kept in contact with me consistently and we're very professional. The car came in good condition. It also came in a reasonable time. I would recommend Car Shipping Carriers to everyone.
syed hamza
17:00 29 Jun 18
They are mostly professional with quick response and perfect service. I want to recommend this company to my sister who is going to move soon. I was really satisfied with their price and perfect tracking and safe handling. I really appreciate you and your vendor,
Morena Motariello
07:47 27 Jun 18
Great customer service and fast shipping. They constantly updated me the status of my car and the when it will be shipped. Affordable price and smooth transaction, would definitely recommend to a friend!
Amelia jones
09:54 29 Jun 18
Hi people, service was the best. This is well appreciated and I am obliged to stay with you guys. Very professional manners, but at the same time friendly as well. For sure would be recommended to others.
Mark Potter Jr
18:04 12 Jul 18
I love great communication from companies and that's exactly what i got from Car Shipping Carriers. I could tell from the first call that they were honest and attempting to give me the best experience possible. I was alerted on a time frame of when the driver will pick up and drop off my car. They makes auto shipping a painless process!
Gelo Tabudlong
15:43 02 Jul 18
Fairly seamless. Friendly customer and responsive customer service representatives. Transparent business. Car arrived safe and sound. Will use them again! My experience with Car Shipping Carriers was great. They answered all my questions and responded loved all my requests regarding my purchase. All items ordered arrived in a timely fashion and as ordered. I will definitely do business with them again.
Kevin Thien
16:21 12 Jul 18
I purchased a car and looked at different options of getting it delivered to me. Car Shipping Carriers was one of the more competitive companies that I did my research on. Contact by phone and email was very organized, and the driver of the truck was professional and informative. The cost I paid for the distance traveled seemed reasonable, and Car Shipping Carriers met every deadline. Overall, the experience I had with this company was very positive.
Joshua J Stanley
17:24 04 Jul 18
Always professional with the best prices and reliability! No need to be concerned about delivery! I've used Car Shipping Carriers several times and Nick is always a man of his word. He delivers! Why go anywhere else? Stop the search you won't Be disappointed!
Next Reviews