West Palm Beach Car Shipping Companies | Get A Free Vehicle Transport Quote | Save 30% Compared To Our Competitors
---
Our Local West Palm Beach Car Shipping Office
Address: 777 South Flagler Dr, Suite 800 – West Tower, West Palm Beach, FL 33401
Phone: (561) 337-1311
---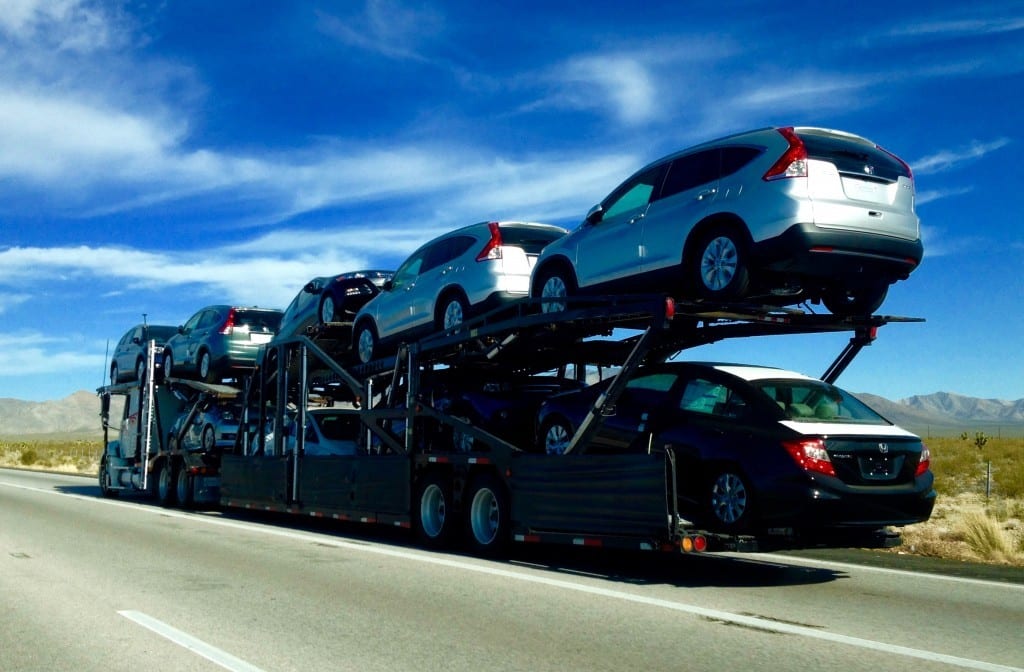 West Palm Beach Car Shipping Companies & Shipping Services
Looking for a local West Palm Beach car shipping company to ship your car? You're in the right place. Car Shipping Carriers has locations all over the United States to make car shipping easy and affordable. If you want to ship a car from West Palm Beach, FL then you will need to take into account a lot of different factors. Some of them can be found below. In this guide, you'll also learn how to ship your car so you can make the best possible decisions regarding your transport.
Car Shipping Service Options
When the time comes for you to ship your car, you will have to choose between open car transport and enclosed car transport. The value of your vehicle will have a large part to play here, so it is vital that you take things like this into account. For most car owners, open car transport will be a safe and incredibly reliable way for you to get your vehicle from point A to Point B. It is the cheapest way to ship a car as well. Also, you have to be okay with the idea of your car being exposed to the same elements that you would when you are out driving, however, in 99% of cases, this is fine. If you have a luxurious car or if you have a car that is an antique, then you have to make sure that you do not skimp on this part of the process. You may want to go for an enclosed vehicle transport system if possible because if you do, then you will soon find that it is easier than ever for you to protect your car when it is out and on the road. Your car will be protected from the elements, and this includes road debris as well as the weather elements too, so be mindful of this if you can.
How to Ship your Car To/From West Palm Beach, FL
It is vital that you have a chat with your car shipping company so that you can ask about things, such as your liability insurance for the vehicle of your choosing. You should also check in with your personal insurance carrier so you can uncover any potential issues with your car when it is in transport. You should take note that the type of insurance you go with will largely depend on your provider. If you go through a broker company then you should know that most of the time, they will not have their own insurance, and they will defer to the company that they contract. Carriers on the other hand do have their own insurance policy. In either instance, it is a good idea for you to try and ask to see if you can get a hold of their insurance or any other kind of verifying document. Ideally, you will need to do this before you go ahead and unload your vehicle.
Saving Money
If you want to try and save money when shipping your car, then it is wise for you to try and talk with your shipment provider to see if they can give you discounts for shipping during the offseason. This could include shipping during the fall or even during winter. Arranging to pick up or deliver your car in a major city as opposed to your home address is also a very good thing to do, so try and be mindful of this if at all possible.
Preparing your Car
After you have done your research and when you have talked with your shipping provider, you will then find it easier to prepare your car for the ride. You will need to try and give the car a good clean, on the inside and the out. It is important to know that dust and even dirt is very good at camouflaging the minor dents and scratches that you have. If you give your car a good clean, then you will be able to give the company a very accurate description of the condition that your car is in currently. You also need to try and remove any valuable items, from the vehicle. This will stop things from moving around during the move.
During your checks, you also need to look out for leaks. If you do notice that your car has some leaks, then your shipment provider may go as far as to reject your custom because the leaks could pose a big danger for others. Documenting your mileage is also a very important step, as this will help you to ensure that you are fully aware of your car before you hand it over to the company.
About Car Shipping Carriers
Here at Car Shipping Carriers, we always make sure that we go the extra mile for our customers. We take great pride in just about every service that we offer, and when we started our company in 2013, we vowed to make sure that we always take into account the needs of our customers. That is why when you come to us, you know that your car will be picked up at a location that suits you, while also helping you to understand the process. When you come through us, we always make sure that we connect you to the right hauler for your route. When we have a good carrier established, we will then organize the timeframe required for both pick-up and delivery. We work with a very large network of companies, and we are also very strict when it comes to who we allow into our network. For a company to work with us, they have to meet the FMCSA regulations as well as the US DOT regulations too. This may take a bit of time on our end, but we will always carry out checks like this, so our customers know that they are going to be getting the best possible service from start to finish.
Want to find out more about our team and the services we can provide you with? Then the only thing that you have to do is give us a call. We can't wait to hear from you, and we are here to help. You can dial our number at 866-744-2540 if you want to chat with us.
Common Car Shipping Routes To/From West Palm Beach, FL
Auto Transport From New Orleans
Vehicle Transport To/From New York City
We Have Locations All Across The State Of Florida
Boca Raton | Daytona Beach | Fort Lauderdale | Gainesville | Miami | Naples | Orlando | Pensacola | Sarasota | Tallahassee | Tampa | Ocala | The Villages | Clearwater | St. Petersburg | West Palm Beach