Florida Car Shipping Company | Get A Free Car Shipping Quote In Seconds | Save Up To 30%
---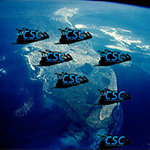 We pride ourselves in providing quality Florida car shipping companies all across the state. As a BBB A rated company, our primary objective is to make sure your Florida car shipping experience is first-class. We offer unparalleled customer service paired with only the most reliable and highest rated car shipping in Florida. We insist your shipment process be a smooth one as we treat your vehicle as if it was our own.
Florida Car Shipping Companies
Get your Free instant car shipping quote here from car shipping companies in Florida! Simply enter your shipment information in the quote generator to your left, and we'll contact you within minutes via phone or email.
Not to sure about submitting your information online? Just give us a call directly for your free Florida instant quote at (866) 744-2540. One of our specialists will assist you with any of your questions or concerns.
Licensed, Bonded and Insured
All of our carriers fully comply with the FMCSA and DOT regulations. We only work with haulers that carry 100,000 or more in cargo insurance with absolutely no deductibles, and 21 days or less claims declaration. Your vehicle is in good hands.
Not only are our carriers licensed, bonded, and insured, but we hold our carriers to a high standard. We require a 98% customer satisfaction rating from each hauler we use this ensures that shipping a car to Florida is handled flawlessly for each and every customer we work with.
Ship A Car Florida
We offer a variety of services for car shipping to Florida. If you are looking for a company to handle the delicate delivery of your race car or classic/vintage vehicle using enclosed car shipping is best for you. This will ensure your vehicle is protected from the weather and elements (i.e. dust, debris, rocks, etc.) while in transit. Your luxury vehicle will pull off the trailer at your front door with our premium door to door car shipping service.
We also offer the cheapest way to ship a car out of all auto transport in Florida. No matter what your budget or needs are, we can help!
Contact Us Today & Get a Car Shipping Quote
Whether you are a snowbird enjoying a Florida vacation, relocating to Florida, purchasing a vehicle over the internet, or if you are a Florida auto dealer with multiple vehicles to be shipped you can count on the reliable and trustworthy shipping services we provide.
Contact us today at (866) 744-2540 to discuss shipping your car. We service all areas including but not limited to:
West Palm Beach
Jacksonville
Tallahassee
and beyond
---
Common Cities & Zip Code Routes Within Florida
Cape Coral, FL
Car Shipping to/form Cape Coral Florida:
33908, 33912, 33907, 33919, 33914, 33904
Clearwater, FL
Car Shipping to/from Clearwater Florida:
33755, 33756, 33757, 33758, 33759, 33761, 33763, 33764, 33765, 33766, 33767, 33769
Coral Springs, FL
Car Shipping to/from Coral Springs Florida:
33063, 33065, 33067, 33071, 33073, 33076
Fort Lauderdale, FL
Car Shipping to/from Ft Lauderdale Florida:
33004, 33301, 33304, 33305, 33306, 33308, 33309, 33311, 33312, 33315, 33316, 33317, 33319, 33334
Fort Myers, FL
Car Shipping to/from Ft Myers Florida:
33901, 33902, 33903, 33905, 33906, 33907, 33911, 33912, 33913, 33916, 33917, 33919, 33966, 33971, 33990
Hialeah, FL
Car Shipping to/from Hialeah Florida:
33010, 33012, 33013, 33014, 33016, 33018, 33142, 33147
Hollywood, FL
Car Shipping to/from Hollywood Florida:
33004, 33009, 33019, 33020, 33021, 33023, 33024, 33312, 33314, 33316
Jacksonville, FL
Car Shipping to/from Jacksonville Florida:
32073, 32202, 32204, 32205, 32206, 32207, 32208, 32209, 32210, 32211, 32212, 32216, 32217, 32218, 32219, 32220, 32221, 32222, 32223, 32224, 32225, 32226, 32227, 32228, 32233, 32234, 32244, 32246, 32250, 32254, 32256, 32257, 32258, 32277
Miami, FL
Car Shipping to/from Miami Florida:
33101, 33109, 33125, 33126, 33127, 33128, 33129, 33130, 33131, 33132, 33133, 33134, 33135, 33136, 33137, 33138, 33139, 33142, 33144, 33145, 33146, 33147, 33149, 33150
Miramar, FL
Car Shipping to/from Miramar Florida:
33023, 33025, 33027, 33029
Naples, FL
Car Shipping to/from Naples Florida:
34102, 34103, 34104, 34105, 34112
Port St. Lucie, FL
Car Shipping to/from Port St. Lucie Florida:
34945, 34952, 34953, 34957, 34982, 34983, 34984, 34986, 34987, 34990, 34994
Pembroke Pines, FL
Car Shipping to/from Pembroke Pines Florida:
33023, 33024, 33025, 33026, 33027, 33028, 33029, 33330, 33331, 33332
Orlando, FL
Car Shipping to/from Orlando Florida:
32789, 32801, 32803, 32804, 32805, 32806, 32807, 32808, 32809, 32810, 32811, 32812, 32814, 32819, 32822, 32824, 32827, 32829, 32832, 32835, 32839
Sarasota, FL
Car Shipping to/from Sarasota Florida:
34230, 34232, 34234, 34236, 34237, 34239, 34242, 34243, 34277, 34329
St. Petersburg, FL
Car Shipping to/from St. Petersburg Florida:
33701, 33702, 33703, 33704, 33705, 33707, 33709, 33710, 33711, 33712, 33713, 33714, 33715, 33716, 33762, 33782
Sunrise, FL
Car Shipping to/from Sunrise Florida:
33313, 33319, 33322, 33323, 33325, 33326, 33351
Tallahassee, FL
Car Shipping to/from Tallahassee Florida:
32301, 32303, 32304, 32305, 32308, 32309, 32310, 32311, 32312, 32317, 32399
Tampa, FL
Car Shipping to/from Tampa Florida:
33602, 33603, 33604, 33605, 33606, 33607, 33609, 33610, 33611, 33612, 33613, 33614, 33615, 33616, 33617, 33618, 33619, 33620, 33621, 33629, 33634, 33635, 33637, 33647
---
Common State To State Car Shipping Routes From Florida
Ship A Car From Florida To Alabama
Ship A Car From Florida To Alaska
Ship A Car From Florida To Arizona
Ship A Car From Califnroia To Arkansas
Ship A Car From Florida To California
Ship A Car From Florida To Connecticut
Ship A Car From Florida To Florida
Ship A Car From Florida To Delaware
Ship A Car From Florida To Florida
Ship A Car From Florida To Georgia
Ship A Car From Florida To Hawaii
Ship A Car From Florida To Idaho
Ship A Car From Florida To Illinois
Ship A Car From Florida To Indiana
Ship A Car From Florida To Iowa
Ship A Car From Florida To Kansas
Ship A Car From Florida To Kentucky
Ship A Car From Florida To Louisiana
Ship A Car From Florida To Maine
Ship A Car From Florida To Massachusetts
Ship A Car From Florida To Michigan
Ship A Car From Florida To Minnesota
Ship A Car From Florida To Missouri
Ship A Car From Florida To Montana
Ship A Car From Florida To Nebraska
Ship A Car From Florida To Nevada
Ship A Car From Florida To New Hampshire
Ship A Car From Florida To New Jersey
Ship A Car From Florida To New Mexico
Ship A Car From Florida To New York
Ship A Car From Florida To North Carolina
Ship A Car From Florida To North Dakota
Ship A Car From Florida To Ohio
Ship A Car From Florida To Oklahoma
Ship A Car From Florida To Oregon
Ship A Car From Florida To Pennsylvania
Ship A Car From Florida To Rhode Island
Ship A Car From Florida To South Carolina
Ship A Car From Florida To South Dakota
Ship A Car From Florida To Tennessee
Ship A Car From Florida To Texas
Ship A Car From Florida To Utah
Ship A Car From Florida To Vermont
Ship A Car From Florida To Washington
Ship A Car From Florida To West Virginia
Ship A Car From Florida To Wisconsin
Ship A Car From Florida To Wyoming
---
Ship A Car Anywhere Within The United States

Alabama | Alaska | Arizona | Arkansas | California | Colorado | Connecticut | Delaware | Florida | Georgia | Hawaii | Idaho | Illinois | Indiana | Iowa | Kansas | Kentucky | Louisiana | Maine | Maryland | Massachusetts | Michigan | Minnesota | Mississippi | Missouri | Montana | Nebraska | Nevada | New Hampshire | New Jersey | New Mexico | New York | North Carolina | North Dakota | Ohio | Oklahoma | Oregon | Pennsylvania | Rhode Island | South Carolina | South Dakota | Tennessee | Texas | Utah | Vermont | Virginia | Washington | West Virginia | Wisconsin | Wyoming