Georgia Car Shipping Company | Get A Free Car Shipping Quote In Seconds | Save Up To 30%
---
Georgia Car Shipping Companies | Ship A Car Georgia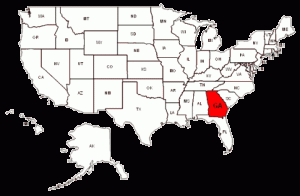 Working with a local company is great because they know the area, they know the people and it is a national movement currently to work with a locally based company. That is why Car Shipping Carriers has Georgia car shipping companies and services available for the people that prefer to work with a local company. We understand the need to find cheap car shipping options AND have the ability to find reliable and safe local companies to perform the task at hand.
Ship A Car Georgia
Open Car Shipping: This is the easier form of car shipping. Georgia car shipping services works especially well with open car shipping because of the diverse people that move into Atlanta and out of Atlanta.
Enclosed Car Shipping: This is for more high end, classic and exotic cars. This form of car shipping will make sure your vehicle is 100% fully protected by metal walls from the time the vehicle is picked up until it is delivered.
Covered Car Shipping: A great form of car shipping that allows the best of both worlds between enclosed and open car shipping services. A Vast majority of Georgia car shipping services check out this options because it is more protection and added piece of mind.
Door To Door Car Shipping: We simply pick up and deliver your vehicle to your doorstep. We make your Georgia car shipping services easy and stress-free.
Georgia Car Shipping Companies
Georgia car shipping companies will be most predominate in the major metropolitan areas such as Atlanta, GA and Savannah, GA.  The reason for this is because the majority of the cars that will need to be shipped will be from a 50-60 mile radius around either of those metropolitan areas.  We specialize in Atlanta Car Shipping Companies & Savannah Car Shipping Companies.
The most popular area in Georgia is Atlanta. Atlanta car shipping companies are great because we have the best in the business. Each of our companies that we allow in our network has a 98% rating, fully insured and fully licensed through the U.S. Department of Transportation. This means that your car is in great hands any time your request to work with Car Shipping Carriers.
When you're in the need of transporting a car choose Car Shipping Carriers and our reliable Georgia car shipping companies that is local to you.
---
Most Common City/Zip Code Routes Within Georgia
Albany, GA
Car Shipping to/from Albany Georgia:
31701, 31705, 31707, 31721
Alpharetta, GA
Car Shipping to/from Alpharetta Georgia:
30004, 30005, 30009, 30022, 30076
Athens, GA
Car Shipping to/from Athens Georgia:
30601, 30602, 30605, 30606, 30607, 30609, 30622, 30646, 30683
Atlanta, GA
Car Shipping to/from Atlanta Georgia:
30032, 30303, 30305, 30306, 30307, 30308, 30309, 30310, 30311, 30312, 30313, 30314, 30315, 30316, 30317, 30318, 30319, 30324, 30326, 30327, 30331, 30332, 30334, 30336, 30342, 30344, 30354, 30363
Augusta, GA
Car Shipping to/from Augusta Georgia:
30805, 30808, 30812, 30813, 30814, 30815, 30818, 30830, 30901, 30903, 30904, 30905, 30906, 30907, 30909, 30912, 30914, 30916, 30917, 30919, 30999
Brookhaven, GA
Car Shipping to/from Brookhaven Georgia:
30319, 30324, 30329, 30341
Columbus, GA
Car Shipping to/from Columbus Georgia:
31801, 31808, 31820, 31829, 31901, 31902, 31903, 31904, 31905, 31906, 31907, 31908, 31909, 31914, 31993, 31995, 31997, 31998, 31999
Johns Creek, GA
Car Shipping to/from Johns Creek Georgia:
30005, 30022, 30023, 30024, 30092, 30097, 30098
Macon, GA
Car Shipping to/from Macon Georgia:
31201, 31204, 31206, 31207, 31210, 31211, 31213, 31217
Marietta, GA
Car Shipping to/from Marietta Georgia:
30008, 30061, 30063, 30065, 30067, 30080, 30152, 30060, 30062, 30064, 30066, 30068, 30090
Roswell, GA
Car Shipping to/from Roswell Georgia:
30004, 30009, 30022, 30075, 30076, 30350
Sandy Springs, GA
Car Shipping to/from Sandy Springs Georgia:
30092, 30319, 30327, 30328, 30338, 30339, 30342, 30350
Savannah, GA
Car Shipping to/from Savannah Georgia:
31302, 31322, 31401, 31404, 31405, 31406, 31407, 31408, 31409, 31415, 31419
Smyrna, GA
Car Shipping to/from Smyrna Georgia:
30080, 30081, 30082, 30126
Valdosta, GA
Car Shipping to/from Valdosta Georgia:
31601, 31602, 31605, 31698
Warner Robins, GA
Car Shipping to/from Warner Robins Georgia:
31005, 31008, 31028, 31030, 31047, 31088, 31093, 31098
---
Ship A Car Anywhere Within The United States

Alabama | Alaska | Arizona | Arkansas | California | Colorado | Connecticut | Delaware | Florida | Georgia | Hawaii | Idaho | Illinois | Indiana | Iowa | Kansas | Kentucky | Louisiana | Maine | Maryland | Massachusetts | Michigan | Minnesota | Mississippi | Missouri | Montana | Nebraska | Nevada | New Hampshire | New Jersey | New Mexico | New York | North Carolina | North Dakota | Ohio | Oklahoma | Oregon | Pennsylvania | Rhode Island | South Carolina | South Dakota | Tennessee | Texas | Utah | Vermont | Virginia | Washington | West Virginia | Wisconsin | Wyoming