Texas Car Shipping Company | Get A Free Car Shipping Quote In Seconds | Save Up To 30%
---
Texas Car Shipping Companies | Ship A Car Texas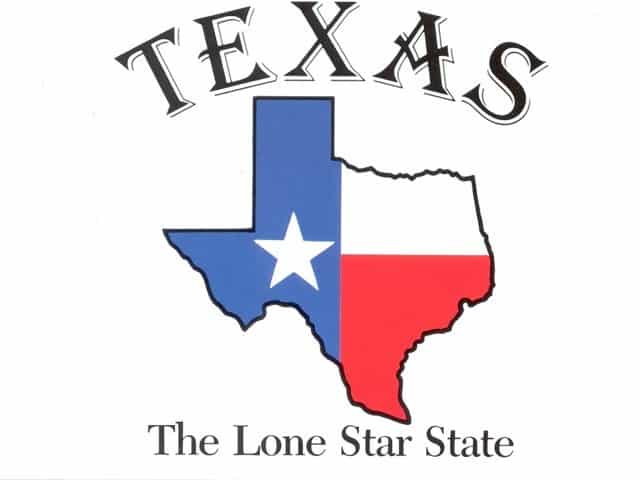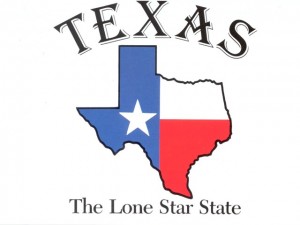 They say that everything is bigger in Texas. From our point of view in the Texas car shipping industry, it sure is. Our services for car shipping in Texas is bigger than most other states and that has to do with the amount of metropolitan areas within the state. Car Shipping Carriers offers reliable Texas auto transport services. Doesn't matter if you have to have a car shipped to Texas, from Texas or even to another city within Texas, we have you taken care of. Our car shipping services are the best in the business. Just check out our car shipping reviews or our A+ rating and Accreditation with the Better Business Bureau. We stand by our work and ensure our customers have a great car shipping experience from start to finish.
Texas Car Shipping Companies
We have premium Texas car shipping companies that specialize in transporting in and out of Texas. Whether you need to have your vehicle shipped to another state or just to another city in Texas we have the right company for you.
Ship A Car Texas | Major Metropolitan Areas In Texas
These major metropolitan areas in Texas makes car shipping easy for you. If you settled within a 50 mile radius around one of those metropolitan areas you can have your vehicle picked up as early as the very next day by one of our premium auto haulers. We make our service, safe, quick, and affordable.
What Texas Car Shipping Services Is Best For You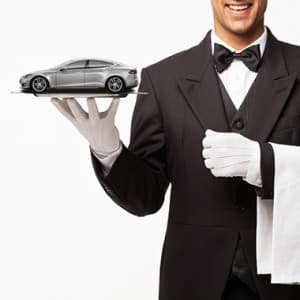 Most people only transport there car a handful of times in their lifetime. Some people do not know what type of service is best for their needs. That is why Car Shipping Carriers is here to make sure you choose the right service for you and don't over spend.
Most of the people will use open car shipping services. This means your car will be loaded on a car hauler just like the ones you side driving down the road that takes new cars from the manufacturers to the dealerships. It is safe and more affordable option. We can pick up your vehicle from your doorstep and deliver directly to your doorstep and make you life easier.
If you prefer a more secured type of shipping there is covered and enclosed car shipping. These are most used by customers who have high end, classic and exotic vehicles. These are loaded onto a hauler that is covered with a canvas or metal and looks more like a semi-truck. These haulers will keep your vehicle more protected and away from road debris to keep your car in showroom condition from start to finish.
Call us at (866)744-2540 and speak with one of our quote specialists and see which Texas car shipping service is right for you.
---
Common City/Zip Code Routes Within Texas
Amarillo, TX
Car Shipping to/from Amarillo Texas:
79101, 79102, 79103, 79104, 79106, 79107, 79108, 79109, 79110, 79111, 79118, 79119, 79121, 79124
Arlington, TX
Car Shipping to/from Arlington Texas:
75050, 75051, 75052, 76001, 76002, 76006, 76010, 76011, 76012, 76013, 76014, 76015, 76016, 76017, 76018, 76040, 76060, 76063, 76112, 76119, 76120
Austin, TX
Car Shipping to/from Austin Texas:
78610, 78613, 78617, 78641, 78652, 78653, 78660, 78664, 78681, 78701, 78702, 78703, 78704, 78705, 78712, 78717, 78719, 78721, 78722, 78723, 78724, 78725, 78726, 78727, 78728, 78729, 78730, 78731, 78732, 78733, 78734, 78735, 78736, 78737, 78738, 78739, 78741, 78742, 78744, 78745, 78746, 78747, 78748, 78749, 78750, 78751, 78752, 78753, 78754, 78756, 78757, 78758, 78759
Corpus Christi, TX
Car Shipping to/from Corpus Christi Texas:
78362, 78370, 78373, 78374, 78380, 78401, 78402, 78404, 78405, 78406, 78407, 78408, 78409, 78410, 78411, 78412, 78413, 78414, 78415, 78416, 78417, 78418, 78419
Dallas, TX
Car Shipping to/from Dallas Texas:
75001, 75006, 75007, 75019, 75032, 75039, 75041, 75043, 75050, 75051, 75052, 75060, 75061, 75062, 75063, 75075, 75080, 75081, 75087, 75088, 75089, 75093, 75098, 75104, 75115, 75116, 75126, 75134, 75141, 75149, 75150, 75159, 75166, 75182, 75201, 75202, 75203, 75204, 75205, 75206, 75207, 75208, 75209, 75210, 75211, 75212, 75214, 75215, 75216, 75217, 75218, 75219, 75220, 75223, 75224, 75225, 75226, 75227, 75228, 75229, 75230, 75231, 75232, 75233, 75234, 75235, 75236, 75237, 75238, 75240, 75241, 75243, 75244, 75246, 75247, 75248, 75249, 75251, 75252, 75253, 75254, 75270, 75287, 75390
El Paso, TX
Car Shipping to/from El Paso Texas:
79821, 79835, 79901, 79902, 79903, 79904, 79905, 79906, 79907, 79908, 79911, 79912, 79915, 79920, 79922, 79924, 79925, 79927, 79928, 79930, 79932, 79934, 79935, 79936, 79938, 88063
Fort Worth, TX
Car Shipping to/from Fort Worth Texas:
76006, 76008, 76012, 76013, 76020, 76028, 76036, 76039, 76040, 76051, 76052, 76053, 76060, 76102, 76103, 76104, 76105, 76106, 76107, 76108, 76109, 76110, 76111, 76112, 76114, 76115, 76116, 76117, 76118, 76119, 76120, 76123, 76126, 76127, 76129, 76131, 76132, 76133, 76134, 76135, 76137, 76140, 76148, 76155, 76164, 76177, 76179, 76244, 76247, 76248, 76262
Garland, TX
Car Shipping to/from Garland Texas:
75040, 75041, 75042, 75043, 75044, 75048, 75081, 75082, 75089, 75098, 75150, 75218, 75228, 75238, 75243
Houston, TX
Car Shipping to/from Houston Texas:
77002, 77003, 77004, 77005, 77006, 77007, 77008, 77009, 77010, 77011, 77012, 77013, 77014, 77015, 77016, 77017, 77018, 77019, 77020, 77021, 77022, 77023, 77024, 77025, 77026, 77027, 77028, 77029, 77030, 77031, 77032, 77033, 77034, 77035, 77036, 77037, 77038, 77039, 77040, 77041, 77042, 77043, 77044, 77045, 77046, 77047, 77048, 77049, 77050, 77051, 77053, 77054, 77055, 77056, 77057, 77058, 77059, 77060, 77061, 77062, 77063, 77064, 77065, 77066, 77067, 77068, 77069, 77070, 77071, 77072, 77073, 77074, 77075, 77076, 77077, 77078, 77079, 77080, 77081, 77082, 77083, 77084, 77085, 77086, 77087, 77088, 77089, 77090, 77091, 77092, 77093, 77094, 77095, 77096, 77098, 77099, 77201, 77336, 77338, 77339, 77345, 77346, 77357, 77365, 77373, 77375, 77377, 77379, 77386, 77388, 77396, 77401, 77406, 77407, 77429, 77433, 77447, 77449, 77450, 77477, 77478, 77484, 77489, 77493, 77494, 77498, 77503, 77504, 77506, 77520, 77530, 77532, 77536, 77546, 77547, 77571, 77587, 77598
Irving, TX
Car Shipping to/from Irving Texas:
75038, 75039, 75050, 75060, 75061, 75062, 75063, 75220, 75234, 75247
Laredo, TX
Car Shipping to/from Laredo Texas:
78040, 78041, 78043, 78045, 78046
Lubbock, TX
Car Shipping to/from Lubbock Texas:
79382, 79401, 79403, 79404, 79406, 79407, 79410, 79411, 79412, 79413, 79414, 79415, 79416, 79423, 79424
Plano, TX
Car Shipping to/from Plano Texas:
75010, 75013, 75023, 75024, 75025, 75074, 75075, 75082, 75093, 75094, 75252, 75287
San Antonio, TX
Car Shipping to/from San Antonio Texas:
78023, 78056, 78073, 78109, 78112, 78154, 78201, 78202, 78203, 78204, 78205, 78207, 78208, 78209, 78210, 78211, 78212, 78213, 78214, 78215, 78216, 78217, 78218, 78219, 78220, 78221, 78222, 78223, 78224, 78225, 78226, 78227, 78228, 78229, 78230, 78231, 78232, 78233, 78234, 78235, 78236, 78237, 78238, 78239, 78240, 78242, 78243, 78244, 78245, 78247, 78248, 78249, 78250, 78251, 78252, 78253, 78254, 78255, 78256, 78257, 78258, 78259, 78260, 78263, 78264, 78266
Waco, TX
Car Shipping to/from Waco Texas:
76633, 76643, 76657, 76701, 76702, 76703, 76704, 76705, 76706, 76707, 76708, 76710, 76711, 76712, 76714, 76779, 76798, 76799
---
Ship A Car Anywhere Within The United States

Alabama | Alaska | Arizona | Arkansas | California | Colorado | Connecticut | Delaware | Florida | Georgia | Hawaii | Idaho | Illinois | Indiana | Iowa | Kansas | Kentucky | Louisiana | Maine | Maryland | Massachusetts | Michigan | Minnesota | Mississippi | Missouri | Montana | Nebraska | Nevada | New Hampshire | New Jersey | New Mexico | New York | North Carolina | North Dakota | Ohio | Oklahoma | Oregon | Pennsylvania | Rhode Island | South Carolina | South Dakota | Tennessee | Texas | Utah | Vermont | Virginia | Washington | West Virginia | Wisconsin | Wyoming