California Car Shipping Company | Get A Free Car Shipping Quote In Seconds | Save Up To 30%
---
California Car Shipping Companies | Ship A Car California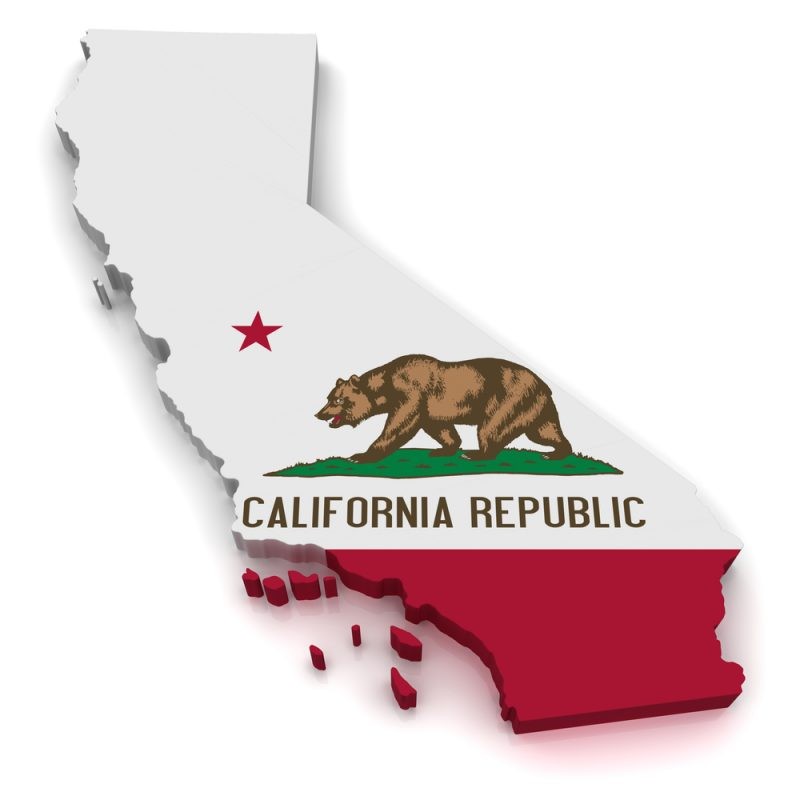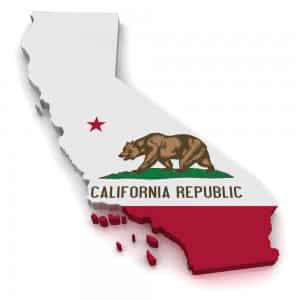 Car Shipping Carriers is proud to offer one of the largest network of California car shipping companies! Whether you are looking to ship a car to California or ship a car from California we have you covered. We provide top rated car haulers in all the major metropolitan areas of California such as:
California Car Shipping Companies
California is second largest state in the United States, but it does have the biggest population when it comes to metropolitan cities. We have the best car shipping companies available in nearly any city to need to have a car shipped to and from. This means you'll be having a great car shipping experience when you use Car Shipping Carriers.
One of the most traveled and quoted car shipping route is shipping a car from California to Florida. This happens because there are many military bases in California and Florida, but also because of cars needing to travel to and from Hawaii because of the military. This is also one of the biggest routes in the country because of the ease of having a car shipped outside of the United States to another country. The ports in California and Florida are used heavily for this type of transport.
Car Shipping Services
When looking for the best car shipping service, Car Shipping Carriers has you covered. Whether you need to have a vehicle shipped using open, covered or enclosed car shipping services we have you back and can accommodate the demand.
Open car shipping services will be the easiest and quickest way to have a vehicle transport. Over 90% of people who have their car shipped uses open car shipping.
If your vehicle is a more luxury, high end, or exotic vehicle covered and enclosed car shipping services is made just for you. These haulers are covered in either canvas or metal to keep dirt, debris and the elements of Mother Nature away from your precious vehicle. It arrives to your doorstep in showroom condition so you're able to hop in and take it for a joy ride immediately.
Get A Free Quote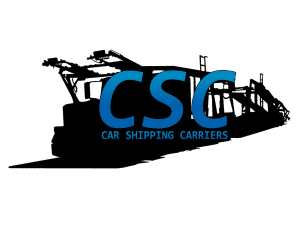 If you're looking for reliable auto transport companies in California or the best California car shipping services we are the company for you. Choose Car Shipping Carriers and have a great car shipping experience from start to finish.
---
Common Car Shipping Routes by City & Zip Codes In California
Anaheim, CA
Car Shipping to/from Anaheim California:
90620, 90621, 92801, 92802, 92804, 92805, 92806, 92807, 92808, 92867, 92868, 92870, 92886, 92887
Bakersfield, CA
Car Shipping to/from Bakersfield California:
93203, 93220, 93301, 93304, 93305, 93306, 93307, 93308, 93309, 93311, 93312, 93313, 93314
Chula Vista, CA
Car Shipping to/from Chula Vista California:
91902, 91910, 91912, 91914, 91921, 92154, 91909, 91911, 91913, 91915, 91950, 92179
Fremont, CA
Car Shipping to/from Fremont California:
94536, 94537, 94538, 94539, 94555, 94560
Fresno, CA
Car Shipping to/from Fresno California:
93611, 93612, 93619, 93650, 93701, 93702, 93703, 93704, 93705, 93706, 93710, 93711, 93720, 93721, 93722, 93723, 93725, 93726, 93727, 93728, 93730
Irving, CA
Car Shipping to/from Irving California:
92602, 92603, 92604, 92606, 92610, 92612, 92614, 92617, 92618, 92620, 92630, 92660, 92676, 92780, 92782
Long Beach, CA
Car Shipping to/from Long Beach California:
90713, 90731, 90740, 90755, 90802, 90803, 90804, 90805, 90806, 90807, 90808, 90810, 90813, 90814, 90815, 90822, 90831
Los Angeles, CA
Car Shipping to/from Los Angeles California:
90001, 90002, 90003, 90004, 90005, 90006, 90007, 90008, 90010, 90011, 90012, 90013, 90014, 90015, 90016, 90017, 90018, 90019, 90020, 90021, 90023, 90024, 90025, 90026, 90027, 90028, 90029, 90031, 90032, 90033, 90034, 90035, 90036, 90037, 90038, 90039, 90041, 90042, 90043, 90044, 90045, 90046, 90047, 90048, 90049, 90056, 90057, 90058, 90059, 90061, 90062, 90063, 90064, 90065, 90066, 90067, 90068, 90069, 90071, 90077, 90079, 90089, 90090, 90094, 90095, 90210, 90212, 90230, 90232, 90247, 90248, 90272, 90275, 90290, 90291, 90292, 90293, 90402, 90405, 90501, 90502, 90710, 90717, 90731, 90732, 90744, 90745, 90810, 90813, 91030, 91040, 91042, 91105, 91214, 91303, 91304, 91306, 91307, 91311, 91316, 91324, 91325, 91326, 91330, 91331, 91335, 91340, 91342, 91343, 91344, 91345, 91352, 91356, 91364, 91367, 91371, 91401, 91402, 91403, 91405, 91406, 91411, 91423, 91436, 91504, 91505, 91601, 91602, 91604, 91605, 91606, 91607, 91608
Oakland, CA
Car Shipping to/from Oakland California:
94577, 94601, 94602, 94603, 94605, 94606, 94607, 94608, 94609, 94610, 94611, 94612, 94613, 94618, 94619, 94621, 94704, 94705
Riverside, CA
Car Shipping to/from Riverside California:
92501, 92503, 92504, 92505, 92506, 92507, 92508, 92509, 92518, 92553, 92557, 92879
Sacramento, CA
Car Shipping to/from Sacramento California:
95652, 95660, 95673, 95758, 95811, 95814, 95815, 95816, 95817, 95818, 95819, 95820, 95821, 95822, 95823, 95824, 95825, 95826, 95828, 95829, 95831, 95832, 95833, 95834, 95835, 95837, 95838, 95841, 95864
San Diego, CA
Car Shipping to/from San Diego California:
91911, 91914, 91915, 91932, 91942, 91945, 91950, 92014, 92025, 92027, 92029, 92037, 92064, 92065, 92067, 92071, 92075, 92101, 92102, 92103, 92104, 92105, 92106, 92107, 92108, 92109, 92110, 92111, 92113, 92114, 92115, 92116, 92117, 92118, 92119, 92120, 92121, 92122, 92123, 92124, 92126, 92127, 92128, 92129, 92130, 92131, 92132, 92134, 92135, 92139, 92140, 92145, 92147, 92154, 92173
San Francisco, CA
Car Shipping to/from San Francisco California:
94102, 94103, 94104, 94105, 94107, 94108, 94109, 94110, 94111, 94112, 94114, 94115, 94116, 94117, 94118, 94121, 94122, 94123, 94124, 94127, 94129, 94130, 94131, 94132, 94133, 94134, 94158
San Jose, CA
Car Shipping to/from San Jose California:
94089, 95002, 95008, 95013, 95014, 95032, 95035, 95037, 95050, 95054, 95070, 95110, 95111, 95112, 95113, 95116, 95117, 95118, 95119, 95120, 95121, 95122, 95123, 95124, 95125, 95126, 95127, 95128, 95129, 95130, 95131, 95132, 95133, 95134, 95135, 95136, 95138, 95139, 95140, 95148
Santa Ana, CA
Car Shipping to/from Santa Ana California:
92606, 92614, 92701, 92703, 92704, 92705, 92706, 92707, 92780, 92866, 92868
Stockton, CA
Car Shipping to/from Stockton California:
95202, 95203, 95204, 95205, 95206, 95207, 95209, 95210, 95211, 95212, 95215, 95219, 95231, 95242, 95336
---
Common Car Shipping Routes From California
Ship A Car From California To Alabama
Ship A Car From California To Alaska
Ship A Car From California To Arizona
Ship A Car From California To Arkansas
Ship A Car From California To Colorado
Ship A Car From California To Connecticut
Ship A Car From California To Delaware
Ship A Car From California To Florida
Ship A Car From California To Georgia
Ship A Car From California To Hawaii
Ship A Car From California To Idaho
Ship A Car From California To Illinois
Ship A Car From California To Indiana
Ship A Car From California To Iowa
Ship A Car From California To Kansas
Ship A Car From California To Kentucky
Ship A Car From California To Louisiana
Ship A Car From California To Maine
Ship A Car From California To Massachusetts
Ship A Car From California To Michigan
Ship A Car From California To Minnesota
Ship A Car From California To Missouri
Ship A Car From California To Montana
Ship A Car From California To Nebraska
Ship A Car From California To Nevada
Ship A Car From California To New Hampshire
Ship A Car From California To New Jersey
Ship A Car From California To New Mexico
Ship A Car From California To New York
Ship A Car From California To North Carolina
Ship A Car From California To North Dakota
Ship A Car From California To Ohio
Ship A Car From California To Oklahoma
Ship A Car From California To Oregon
Ship A Car From California To Pennsylvania
Ship A Car From California To Rhode Island
Ship A Car From California To South Carolina
Ship A Car From California To South Dakota
Ship A Car From California To Tennessee
Ship A Car From California To Texas
Ship A Car From California To Utah
Ship A Car From California To Vermont
Ship A Car From California To Washington
Ship A Car From California To West Virginia
Ship A Car From California To Wisconsin
Ship A Car From California To Wyoming
---
Ship A Car Anywhere Within The United States

Alabama | Alaska | Arizona | Arkansas | California | Colorado | Connecticut | Delaware | Florida | Georgia | Hawaii | Idaho | Illinois | Indiana | Iowa | Kansas | Kentucky | Louisiana | Maine | Maryland | Massachusetts | Michigan | Minnesota | Mississippi | Missouri | Montana | Nebraska | Nevada | New Hampshire | New Jersey | New Mexico | New York | North Carolina | North Dakota | Ohio | Oklahoma | Oregon | Pennsylvania | Rhode Island | South Carolina | South Dakota | Tennessee | Texas | Utah | Vermont | Virginia | Washington | West Virginia | Wisconsin | Wyoming